Uniqlo Eames Collection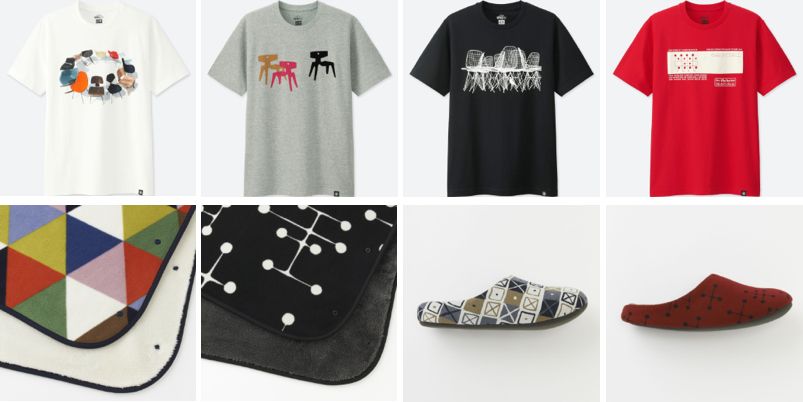 I saw Uniqlo was launching and Eames collection and instantly clicked.  It was in hopes they may be dipping their toes into the furniture universe.  Alas, not yet, unless you consider putting chairs on t-shirts.  I'm more into putting t-shirts on chairs.
But Uniqlo, why not furniture?  Ikea sells meatballs, and but what they don't do is good midcentury furniture a decent I liked the Argang collection which pops up from time to time.  The Ekenaset Armchair is decent.
Back to Eames. This is a super odd partnership maybe birthed on a flight by first class neighbors. I could see Eames and Todd Snyder partnering but Uniqlo customers are frugal by nature.   We'll see what comes of this.  I guess I could use some new slippers.